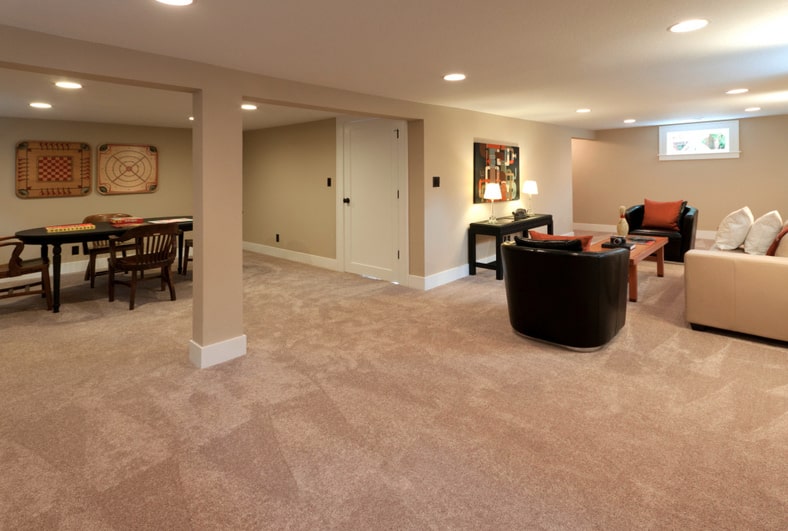 So, you finally got around to finishing your basement and now it is way too hot to enjoy. There are many options for heating/cooling your finished basement.
Buy a vented standalone system
This is a great option for those who want to save money and stay away from adding onto their existing HVAC unit in their home. These units require you to cut a hole in the wall so that they can be vented outdoors. While you may not want to cut a hole in your wall, this is a quick, financially efficient way to heat or cool your finished basement.
Buy a large room electric heater
If you want to refrain from cutting a whole in your wall, you can buy a large room electric heater. These simply plug into an outlet in the room and can heat large areas depending on the wattage of the heater you purchase. These have a built-in thermostat, and make absolutely no noise at all. Not only is this option a convenient way to heat up your finished basement, but you could take it into any other room of your house if you wanted to thanks to its mobility.
Add onto your existing HVAC system
This option involves expanding your existing HVAC system by adding and attaching new ductwork to the existing HVAC system in your home. You then can add one or two vents into your basement. Not only does this option give your house a complete, consistent temperature all with the use of the same thermostat, but you can control both heating and cooling al within the same system. Adding onto your existing HVAC system provides usage simplicity and also increases the value of your home.