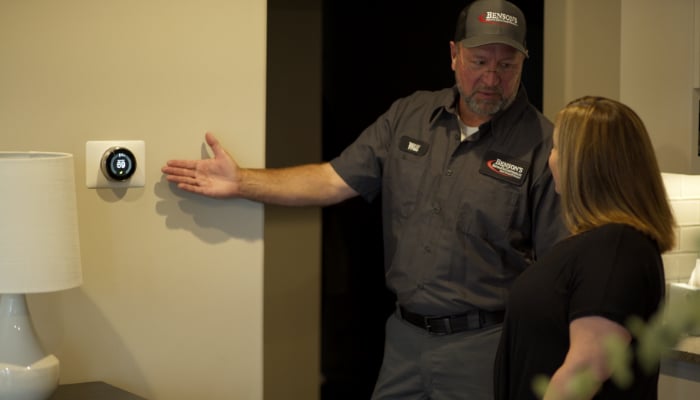 Hot & Cold Spots
You are not the only person to have noticed that sometimes there are hot and cold spots throughout your home. This issue is common throughout houses. It may seem like a larger concern, however it is typically an issue with an easy fix with the proper air conditioning service. The most common causes for hot and cold spots are: no zoning or improper zoning, ineffectively sized duct systems, and a inefficiently insulated air ducts.
With a zoning system, there are divided "zones" in your house which means you can set an air temperature in that specific spot. The design of the system allows the use of multiple thermostats within the ductwork that control the zones' temperatures. Dampers open and close in the ducts to meet the thermostat settings, which may be the missing piece to keeping the room the temperature you need it at. AC zoning may even mean home energy savings up to 35 percent.
Homeowners may have hot and cold spots due to the fact that their duct system is not efficient or designed poorly. Typically this is normal for houses that were built before the technology and standards we have today. A bad duct system can actually increase the workload of a new unit or system, because the ducts bottleneck the equipment. This may even shorten the lifespan of the equipment in use.
Even if your duct system is designed and sized properly for your home, it could still be the source of your home's hot and cold spots. Leaking air ducts are a common problem, which need to be sealed in order to avoid hot and cold spots. This can correlate to insufficient insulation within the ducts, which cause air of certain temperatures to leak out before arriving in it's zone.
The solution to all of these problems is Benson's expert knowledge and services. Schedule an indoor air quality check with us, and we will identify the problem and work to solve it. From air flow diagnosis to equipment inspection, we're sure to solve your hot and cold spot problem!