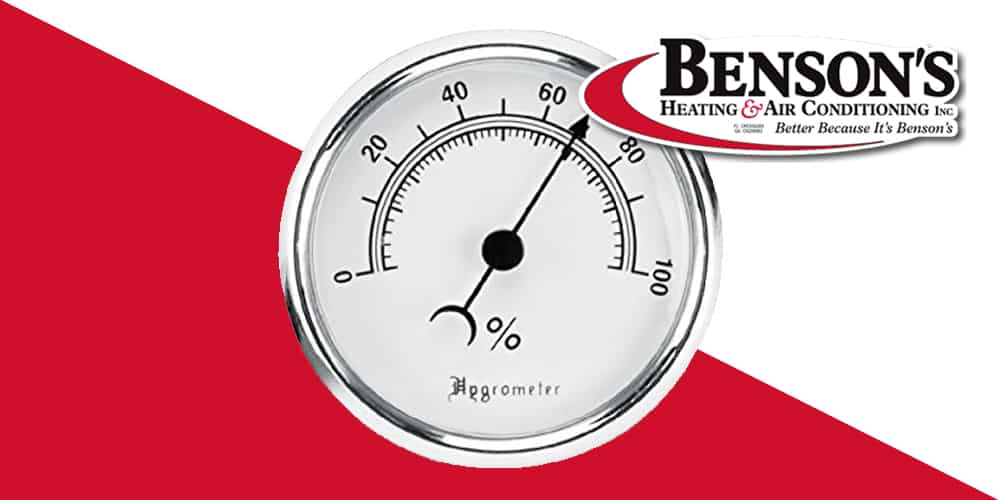 Humidity Levels in Your House
Have you ever worried your home may be too humid? A typical home in Florida should have a humidity level somewhere between 25 to 50 percent. If your home's humidity level it too high or too low, your family, yourself, your wallet, and your home may be at risk for some unpleasant and damaging consequences.
High humidity levels can affect your overall health. Pollutants such as mold, bacteria, and fungi can cause symptoms such as sneezing, nasal congestion, coughing, throat irritation, and watery eyes. These pollutants can also be toxic and can cause more severe responses such as asthma attacks and allergic reactions. Not only is high humidity in your house an issue, but if your humidity levels are too low, it can lead to problems like nosebleeds, skin irritations, and breathing difficulties.
As far as your wallet and home go, inappropriate humidity levels can cause your home to feel hotter than it actually is. Naturally, you will be bumping that thermostat lower and lower, which will increase your utility bill. Excessive moisture can cause damage to the structure of your house. It can damage drywall and wood fixtures in your home causing them to rot, mold, or warp overtime.
If you're unsure about your home's humidity levels, you can purchase a hygrometer. This is an instrument that allows you to measure your home's humidity levels. If the hygrometer tells you that the humidity level in your house is not in the ideal range, a humidifier or a dehumidifier will be the starting solution to this issue.
Humidifiers are used when the humidity levels are too low in your house. They come in both portable units that can be moved from room to room or you can purchase a humidistat (or hydrostat). A humidistat will monitor your home's levels and if it drops too low, the humidistat will help restore and sustain the desired humidity level.  Dehumidifiers are used to help with humidity levels that are too high. Dehumidistats are devices that detect the moisture level of air in your home. They will be set to an optimal humidity range and when the humidity rises above that range, the dehumidistat will automatically turn on and get the levels back to the normal range.
If you are having issues with your humidity levels in your home, give Benson's Heating & Air Conditioning a call today! We will come out to evaluate the problem and recommend the best way to fix it!