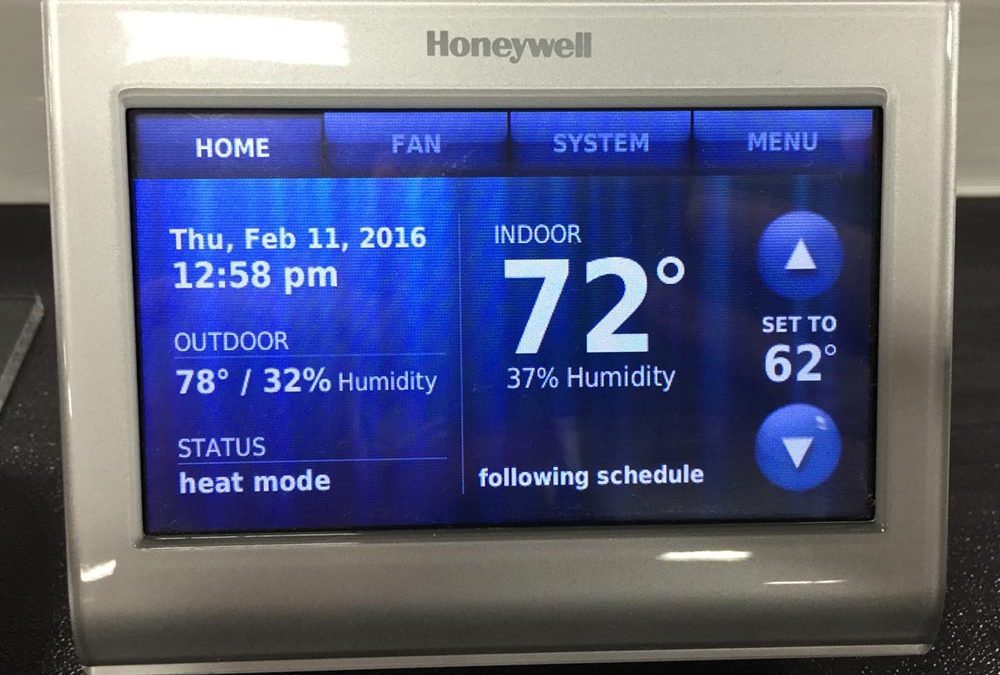 Making your home more energy efficient is a priority for most of us these days.  You can make your home and your air conditioning unit more efficient by having a smart thermostat that is energy efficient and can help homeowners saving money.
Installation of a new smart thermostat can make a big difference in terms of your home's energy efficiency.  The result can be big savings every month on your heating and cooling bill and with heating and cooling costs accounting for nearly half of most home energy costs, this is good news for most people's bottom line!
A smart thermostat offers both automation and greater control over your home's temperature and climate. Additionally, the thermostat's Wi-Fi connection enables so much more than just temperature automation — there's a whole host of benefits and below are just a few that you get with the Honeywell Smart Thermostat that top the list for our Benson's heating and cooling experts!
Smart thermostats learn your schedule and preferences, making it easy to be energy efficient by letting the thermostat handle the dropping and raising of the home's temperature as you come and go.
Your smart thermostat is like a window into your home – most, like the Honeywell Wi-FI Smart Thermostat that comes with your Benson's heating and cooling system, has a companion app that allows you to check in while you're away from home to see if the heat's running (and at what temperature).  Have more than one home or business? A smart thermostat is a great way to confirm the place is running smoothly while you're away.
Adjust the temperature from anywhere — Are you heading home early from work? Heading home from the airport after a long trip? Still in bed and just wish it was a bit warmer? If you've got your mobile device handy, you can remotely control of your smart thermostat!
Email Alerts — The Honeywell Wi-Fi Smart Thermostat installed with your Benson's heating and cooling system, supports email alerts in the event your home's temperature falls or rises outside of your pre-determined range.  If your thermostat is disconnected from its network, perhaps due to a power outage, you can be notified of that, as well!
Save Energy! — For most the biggest reason to invest in a smart thermostat is to save money on your heating and cooling bill by nudging you towards energy-saving settings. Depending on your current habits, using a smart thermostat to manage your home or business's climate automatically could save you a bundle.
If you do invest in a smart thermostat and are ready to make your home more energy efficient this summer, Bensons can help install the new technology in your home and ensure everything is working properly and as efficiently as possible!